Web Design Consultant – Having the Best Business Suggestions
Posted by
admin
, on Apr, 2012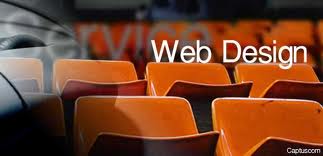 Running a business is absolutely not as easy as other individuals would think it is. Once you are into any business, it would mean that you are handling various responsibilities and duties not only for the benefit of your business but also for the benefit of the people who are after your business. If this is the case, and you are having an online business then one of the best choices that you have is to hire a web design consultant.
The responsibilities of a web design consultant do not only fall on the web design that you should need for your official business site. These people are also responsible on giving you the best business suggestions that you should essentially need to succeed in your business ventures.
Contents that Should Be Posted in the Website
Web design consultant may not be a very good content and article writer, but they can give advices and suggestions when it comes to the contents that certain site needs. If you are the owner of the site, and you believe that you are not also good in writing then, at least you can acquire additional helpful ideas from your consultant.
Functions of the Website
Web designing is a very common job of a web design consultant hence one can also consult this service provider when it comes to the expected functions and use of the site which they are running. For instance, you are running a site for excavating services; chances are twenty percent of its browsers would be elderly or people who is not internet savvy. These people are the ones who can easily get bored browsing sites which they could find it hard for them to look for what they are looking for.
In these cases, a web design consultant could suggest the best functions of your website in a way that your targeted costumers will find it very easy to browse. In creating a site, one of the main considerations that you should always consider is the status of your target market.