Benefits of Cloud Services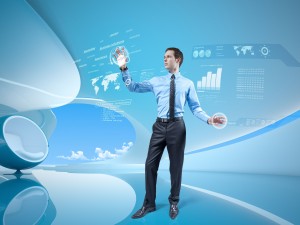 Are you thinking of moving to the cloud, but aren't sure it's feasible? Are you wondering just what kind of benefits you'll gain from cloud services in Dallas, or other areas across the country? Here are just a few things to keep in mind:
*Increased Efficiency: With cloud services such as MyFilesNow, which is a Dropbox Alike service for less than $5 per user, all of your team members can have real-time access to documents, files, and access the entire network no matter where they are located. This provides a streamlined process for all of your employees and teams. Projects get done faster, productivity and efficiency is increased, and your employees are happier with a higher morale. Work can be performed from anywhere in the world, anytime. That's a benefit that tons of companies are taking advantage of in 2016.
*Reduce costs: When you move to the cloud, you only pay for those services that you need, and nothing that you don't. The services are quite flexible, and as your business grows, you can choose more services. If you need to scale down, you can do that too. The plans are completely customizable and made to suit your particular business needs.
*Disaster Recovery: With the cloud, you don't have to worry about storing data onsite at your location; it's done for you by the third party company. If a disaster were to occur, you can rest assured that your data will be safe and can be restored back to its original state within 15 minutes of when the disaster occurred. This allows your employees and your customers to enjoy a seamless recovery, limited downtime if a disaster were to occur and the flexibility to continue operations as if nothing ever happened.
*Security: Cloud companies specialize in making sure that your business's data is safe and secure at all times. They employ IT professionals who are skilled and experienced. In fact, some companies offer Free IT Security Assessments that will scan your business's network, hardware, website and determine if there are any vulnerabilities within your company. The assessments will also provide you with the most up-to-date remedies to implement in order to eliminate the vulnerabilities. They will ensure that your data is protected from malware, viruses, and any cyber-attacks so that your company can operate without the fear of company data, employee data or customer data being effected or stolen.
*Flexibility for users: From the board of directors, to the executives, to the employees, to the interns, they all have access to their projects, documents, files, from anywhere around the world at any point in time.  You can decide the level of access for each employee. You can invite employees to access specific files and permit others from accessing the same files. The freedom to access work related documents anywhere, anytime is the next level of technology. Your employees have the flexibility of accessing work from home, from a coffee shop or anywhere across the globe. All they need is an internet connection and they are good to go. Time zones are no longer an issue and emailing documents back and forth is now a past relic. Everything is saved in real time and can be accessed immediately 24/7.