Finding the Perfect Software for Auto Shop Management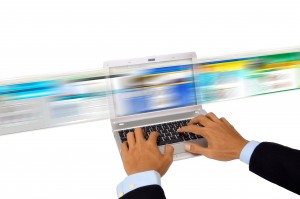 Managing Auto Shops poses many challenges that other small service or retail businesses often don't have to deal with. However, with the proper software for auto shop management, you can overcome any problems that more generic POS software wouldn't help you with. There are many things to look for in lube POS software: quick access to replacement and inspection guides, customer histories across auto shops, diverse platform availability, clear yet rigorous management tools, and more.
Employee Functionality
First, see what databases and software any POS tool integrates with. For example, it's very handy to connect to something like CARFAX for several reasons. You get instant access to your customers' records from any other shop that uses CARFAX and you get free advertising through CARFAX's widely trusted and read reports. This allows you to draw new customers in and give your employees the ability to know what new customers have had done to their vehicles in the past, which can quickly establish a trusting relationship and draw them back in for returning business.
Then, see if the POS you are considering using works on a variety of platforms. A lot of generic or lower-grade software for auto shop management can only function on PC or Apple computers, but if you get high quality software that works on those and Android and iOS, then you give yourself and your employees the potential to use tablets and phones. For example, your employees can process a ticket or pull up specific vehicle diagrams and specifications while speaking to a driver as he sits comfortably in his car. That being said, software that has useful graphic components is very helpful both to your technicians (for getting a quick refresher on the specifics of any particular car) and to your greeters, allowing them to explain visually what will be tuned up, thus further establishing trust.
Management Capabilities
The capability to use software for auto shop management on a wide selection of devices gives you significant advantages as well. With mobile support, you can get live updates on labor percentages, quickly generate informative graphics that will help you make snap decisions or goals, and see quickly whether your locations are meeting their benchmarks, such as the average time per ticket that day.
Lastly, don't assume that any POS software will come with a powerful scheduling system. Make sure that software can accommodate a complex set of individual variables so that you can ensure that your employees work however much they want to.
Remember all this, and that taking the time to find the right POS software can save you and your employees a lot of technical grief – get your auto shop business speeding ahead!