The Challenges Of Business Server Designing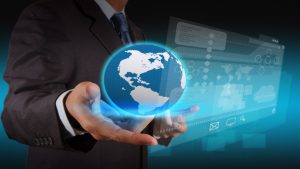 To those not familiar with all the components of effective server design, the process can seem very easy and even straightforward. However, a managed server service provider can be the key to ensuring top performance and security on a server as well as throughout the network.
Specialized companies like IT Partners+, a brand of Computer Rescue 911, is an example of a company that can build a server from scratch to work with your system requirements.
Too often, particularly when companies are going through a growth period, the network seems to grow almost organically, and little focus is placed on server design by the in-house IT professional. Either when a company is starting up or when they want to restructure their network, a managed server service provider can be the answer to their current network issues.
Signs Of Problems
Typically, businesses will notice several issues that should be a signal that the server is no longer performing effectively. This can include a slowdown in the ability to access information, sending or receiving emails or managing the website. Those using any data or website using the server will also have problems, which means a potential drop off in online sales and the ability to get work completed on time.
Another sign to look for in issues with the design of the server is a relatively new server that seems to continually need maintenance work. Often the in-house IT team is spending considerable time managing the server or, for small business, the consultant or repair company seems to be continually working on the problem.
When hiring a company to work on your server, always make sure they are also an Apple Authorized service provider. This will be an important consideration when the business uses Apple products or if it has a BYOD policy.
Follow IT Partners+ on Twitter for latest news & updates!