What is a White Label Cloud Service?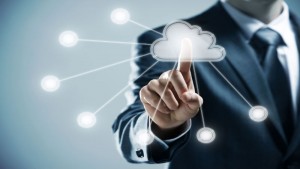 While the practice of reselling hosting services is one that has gone on for many years, it has only been recently that cloud hosting providers have provided the ability for consumers to use their services to serve as a white label hosting reseller. White label reselling is a practice that is used across several different industries as a way for individuals to essentially start their own business using another brand's products.
Many people, however, have very little idea of what exactly white label means when it comes to the IT and hosting industry. The purpose of this article is to give you a better idea of what it is as well as showing you the benefits of becoming a white label hosting reseller.
What is It?
In a nutshell, a white label cloud service is cloud hosting provider that allows individuals to sell their services under a new brand name. The provider will give a reseller the ability to sell their services and the reseller, or third-party company, will then have complete control over their own branding.
What Else Does a White Label Reseller Have Control Over?
While it varies depending on the industry and the provider offering the reseller program, the new brand can generally control everything from company appearance and policy to support and access to infrastructure. There is also quite a bit of flexibility as far as the types of products and services that can be offered by the reseller.
Benefits of Becoming a White Label Reseller
The most obvious benefit of being a white label reseller is the fact that you basically become an entrepreneur. You control just about every aspect of your new company and brand without having to worry about coming up with the products or services to sell.
Another benefit of being a white label reseller is that the company you are reselling for will have a vested interest in helping you succeed. This means that you will have much more support along the way than you would if you were start your own company and create your own products or services.
In the end, being a white label reseller provides the intriguing opportunity to run your own business without the stress of creating the product or service to do so.
Awesome Cloud is a cloud hosting provider that enables users to serve as a white label hosting reseller. You can find out more information about earning a recurring revenue through reselling by contacting their support staff.